Hi, I'm

Jim Boyd! I'm the Executive Director of Boyd Broadcasting!
Jim Boyd is a screenwriter and director, his focus is on producing classic television style sitcoms and variety shows. Boyd co-won a regional
Emmy Award
from
The Academy of Television Arts and Sciences
in 2010.
Boyd has a Baccalaureate Degree in Broadcast Management. Early in his college studies, Boyd played the lead role of Henry David Thoreau in the stage production
The Night Thoreau Spent in Jail
. Boyd also played Nathan Detroit in the college production of
Guys and Dolls
. Boyd has a rich, natural, untrained singing voice that he enjoys inflicting, with little or no excuse, on family, friends, pets, wildlife, random strangers and colleagues alike... usually at the most inappropriate moment.
Boyd served in the United States military, in various situations starting in 1980. He first served in the Navy, then the Air Force and finally in the Army. While in the military, Boyd served as a junior enlisted, a non-commissioned officer and a commissioned officer, commanding a transportation unit. While in the military, Boyd served in broadcast communications slots, providing news and entertainment to US military serving overseas. Boyd retired from his military adventures in 2018. Boyd's writing reflects his intimate knowledge of military life and culture, and most of the plotlines and stories Boiyd creates have some military element involved. Boyd has jumped from an airplaine in flight.
Boyd founded
Boyd Broadcasting
several years ago as a way to directly produce his broadcast projects, in an attempt to avoid the Hollywood bureaucracy, attitudes and morals which he considers as detrements to natural creativity and sensibility. J.B. feels that God or fate places people, situations and locations in his vision, to be catalogued for future creative use. Boyd commonly asks his friends and acquaintances for their creative, practical and personal insights of the works he produces. Boyd is a leader who strives for a humble heart (often missing the mark) and is a mentor of great patience. Boyd loves a good joke. Boyd is human. Boyd is unsure of his opinion about bears.
Boyd states his personal philosophy:
"In my life, I've seen many great and wonderful things. I've seen things that have provided me with inspiration and have lifted my spirits, my soul and my heart. I've also seen many, many things that are terrible and ugly. Things that would break your heart, crush your spirit and would make your soul cry, and cry very bitterly. I hope my writing more reflects the good that I've seen, without being too sugar-coated or sappy sweet. I love people. And because I love people, I want to leave this world a better place, even if just a tiny bit better, than when I entered it. My associates and I strive, through our creative endevors, to work for a better world."
Boyd continued:
"If my talent for writing can bring some joy to my audience... bring the good and make people forget the bad, then I can die a happy and fulfilled man. If I'm blessed with a gift for storytelling, then that is how I want to return my gift. This is my goal. That is my dream."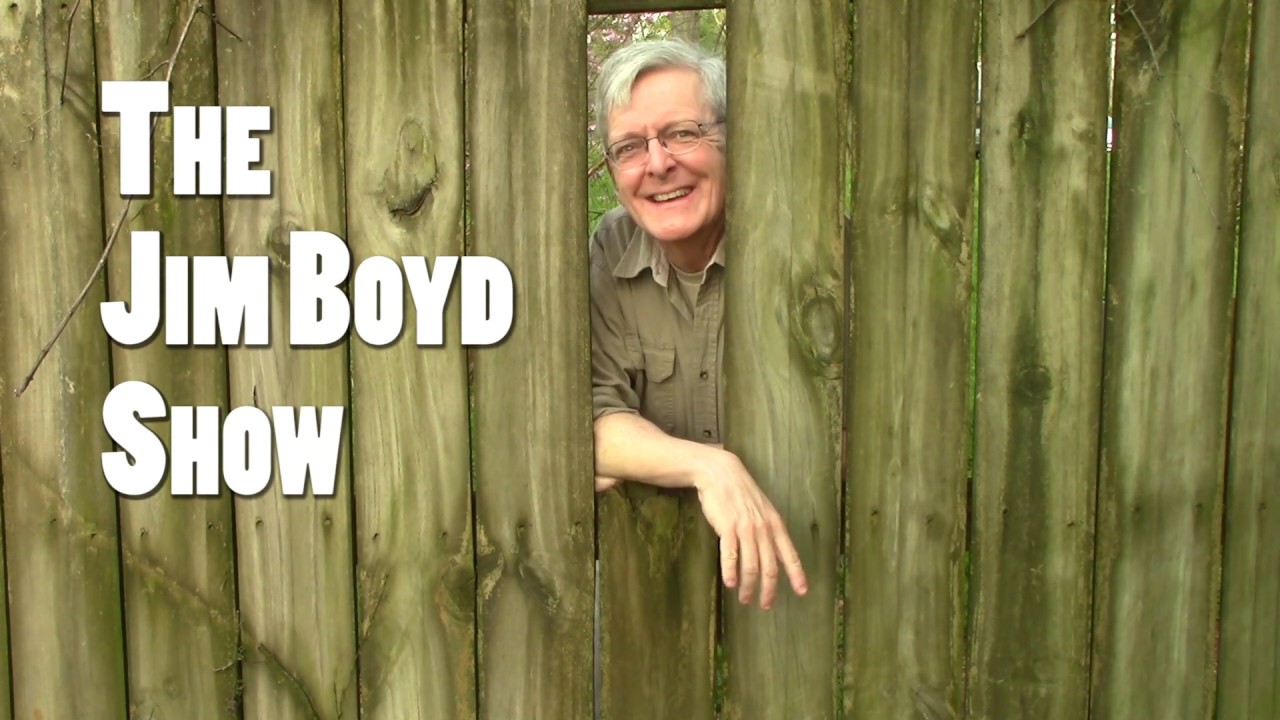 A proposed revival and update of a classic, 1960's era televison sitcom

.

Presented to Sony Pictures Entertainment
Chaos and hilarity ensue when an Army National Guard Public Affairs unit is suddenly called to Active Duty... ripped from civilian life and thrust into a tropical combat zone!
A musical Public Service Announcement that helps air passengers navigate airport security.

Lyrics by Jim Boyd and sung by the incredibly talented

KDV!!

Learn about the artist by clicking

HERE!!

(Opens in a new window.)