High School academics gameshow in development
Murfreesboro (TN) Thursday, October 13, 2022
Boyd Broadcasting began technical runthroughs and testing of a nation-wide, high school level gameshow today. The exciting, fast-paced, question and answer show pits student teams from high schools across the nation against each other to determine what school finishes with the title of
'Nation's Best!'
The show is produced by
BITE!
Boyd Broadcasting Launches
Boyd Internet Television Entertainment:
BITE!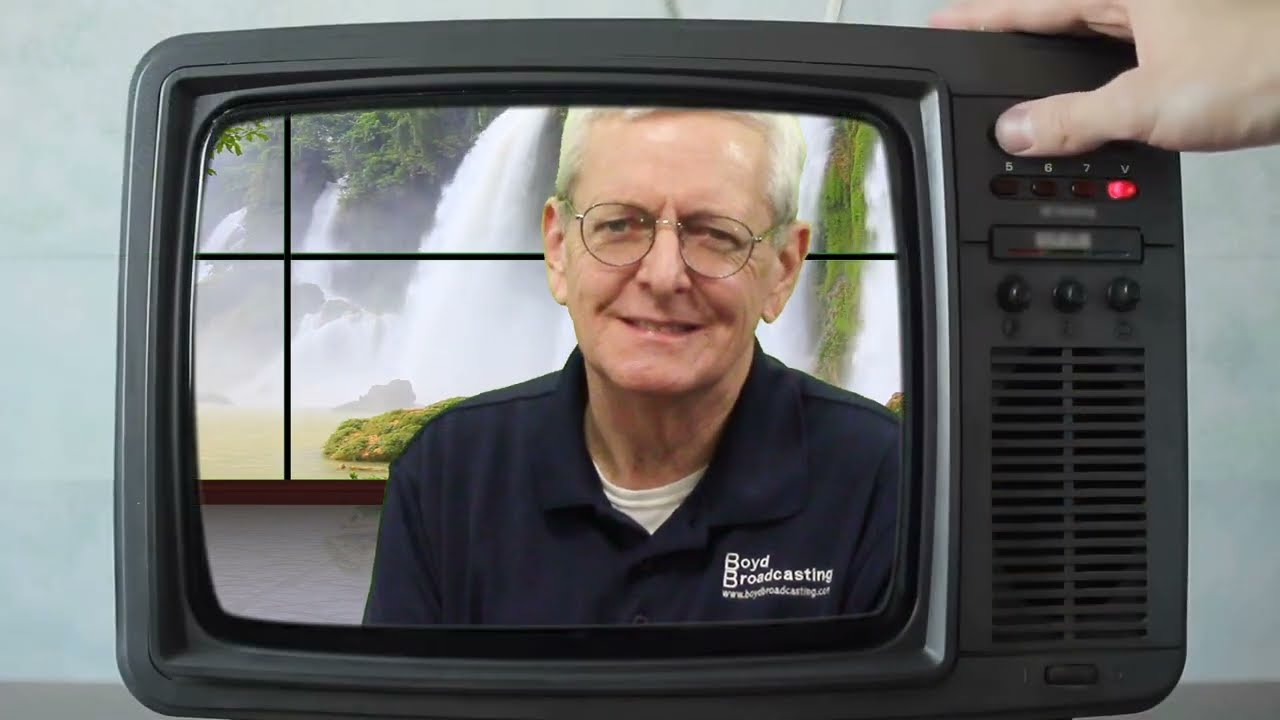 Murfreesboro (TN) Tuesday, April 19, 2022
Boyd Broadcasting released a video announcement describing the launch of their new Internet/Television broadcast platform:
BITE!
Bruin Bear Joins Boyd Broadcasting
Murfreesboro (TN) Tuesday, March 23, 2021
-Boyd Broadcasting welcomed its newest team member today, an addition who promises to bring visual appeal and instant recognizability to the established BB brand.
"I'm so excited to sign on with this highly regarded group of broadcast professionals!"
Bruin Bear™, the newly hired artwork stated.
"Going forward, I'll be out front, representing Boyd Broadcasting brand to the world! It's a challenge that I'm eager to begin!"
Bruin Bear™ is Boyd Broadcasting's trademarked mascot.
Bear's career is not without controversy. In 2005, Bear signed with another company to represent their products.
"I've learned to only endorse products and services I use and believe in. I found I couldn't do that with that other company"
Bear deferred mentioning the company by name.
According to news reports, the company Bear joined in 2005 was the
Acme Corporation
, the much-maligned manufacturer of many cartoon inventions and merchandise.
"I demonstrated several of their products. Many of them failed catastrophically, some dangerously."
Bear was slightly injured while demonstrating the Acme Jet Propelled Skateboard for a commercial video shoot.
"A skateboard I was demonstrating exploded as soon as I hit the 'LAUNCH' button. The accident put me in cartoon bandages for a few seconds and left me with a slight limp in my left leg. After that incident, I examined the company's other products and I realized that I was helping to sell dangerous, poorly designed products. I immediately tore up my contract with that company"
Bear explained.
News reports of the incident damaged Bear's reputation and public image. Bear's short association as the spokesbear for the Acme Corporation derailed his previously surging entertainment career. For years afterwards, Bear had trouble getting even minor entertainment and product promotion positions. At one point, Bear found himself at rock-bottom,
performing tricks at Russian football matches.
"I soon realized 'This is not me...' So, I learned. I grew. Now, I thoroughly investigate any product or service I endorse"
Bear stated.
"That's why I'm so enthusiastic about joining Boyd Broadcasting!"
Jim Boyd, Executive Director of Boyd Broadcasting voiced his support for Bruin Bear™.
"Bruin's life has been tested in the fires of adversity. I admire and appreciate Bruin's journey and the positive recalibration of his moral compass. I know he will be a great addition to the Boyd Broadcasting team"
Boyd said
. "One thing I've learned by working with him... something's always brewing with Bruin!!"
IDAOJ Billboard Goes Live!
IDAOJ
Electronic Billboard Example
What:
IDAOJ Screenplay Billboard Notice
Dates:
Week of 21-27 April 2021
Location:
Intestate Billboards around the United States
From Jim Boyd: I've written a lighthearted, fun and funny update of a classic comedy television series!!
In 1965, an American situation comedy,
I Dream of Jeannie
, hit the television airwaves thrilling audiences and was a smash for the NBC Television Network and the studio producing the show, Screen Gems! The episodes revolved around an astronaut and the beautiful, female genie he found, after he was stranded on an uninhabited South Pacific island when his space mission malfunctioned. Jeannie immediately falls in love with the astronaut who has freed her from her bottle! Wacky misadventures and hilarity ensue! I'm an Emmy Award winning screenwriter and I've written an hour long pilot, six half-hour episodes and a first season finale that update and continue the Jeannie story:
I Dream Again of Jeannie.
In my storycrafting, I treat the memory of the original sitcom with the love and respect the original fans will appreciate, while telling new stories and situations that new fans won't be able to get enough of!
As you may know,
Sony Pictures Entertainment
now owns the rights to the 1960's era television sitcom
I Dream of Jeannie
. I've placed electronic billboards around the nation (see example above), along main metropolitian interstate routes. While generating a public 'buzz,' these billboards are specifically targeted at the decision makers at
Sony Pictures Entertainment
, to get their attention, and hopefully a read through of the
WGAW registered
screenplay I've written... and in the meantime, create a public hunger to bring back Jeannie and all of her new, wacky, offbeat adventures!! I've written the pilot episode so that, the original Jeannie actress, Barbara Eden (if she chose to play along), would play an opening role in reestablishing the Jeannie character as she passed the magical torch on to a new generation!
This proposed project is beginning to create a buzz on social media! I'd be willing to bet my Emmy Award that it could be quite the fun and satisfying way to entertain the public and bring Sony more dollars from a property that the company already owns! So... Let's 'Make the Magic Happen' and let's get this project 'greenlighted!!' Eh??
*BLINK!!*
Romance!

Pratfalls!

Laffs!

Magic!

Mystery! (Jeannie knows there's a truth hiding from her, out there...)

Misunderstandings!

A sexy girl!

A sexy boy!

Danger!

Romance (I know I said that once already... but there's a lot of smoldering romance going on in this continuing saga)!!
Next BB News Event Headline:
Yeah... This is a placeholder... while we follow other developing news... you'll want to keep an eye out for another screen projects in the 'hopper!' For example: I've got a situation comedy in the works about an Army National Guard Journalist unit that gets called up out of civilian life and sent to a tropical combat zone...
'DEPLOYED!'
Also, there's a feature length, time travel thriller where our current day hero is thrust back into occupied France during the World War Two Nazi occupation...
'OPEN IN TIME'
Stay Updated! Check Back Often!
News happens fast around these parts!!